The Many Benefits Of Membership Can Last A Lifetime!
Membership of the Winston-Salem Federal Credit Union (WSFCU) can be obtained by opening a Membership Share account with a minimum deposit of $25.
WSFCU serves the surrounding downtown community of Winston-Salem
WSFCU has received an Underserved Community Charter from the National Credit Union Administration (NCUA). With authority granted from the NCUA, WSFCU serves a thirty census tract region from the center of downtown Winston-Salem spanning outward and including approximately 93,000 persons. Persons who live, work, worship, attend school, businesses, and other legal entities within this boundary are eligible to join WSFCU. For more information, please visit our Community Page or give us a call at 336-727-2663 and ask if an address is within our area of service.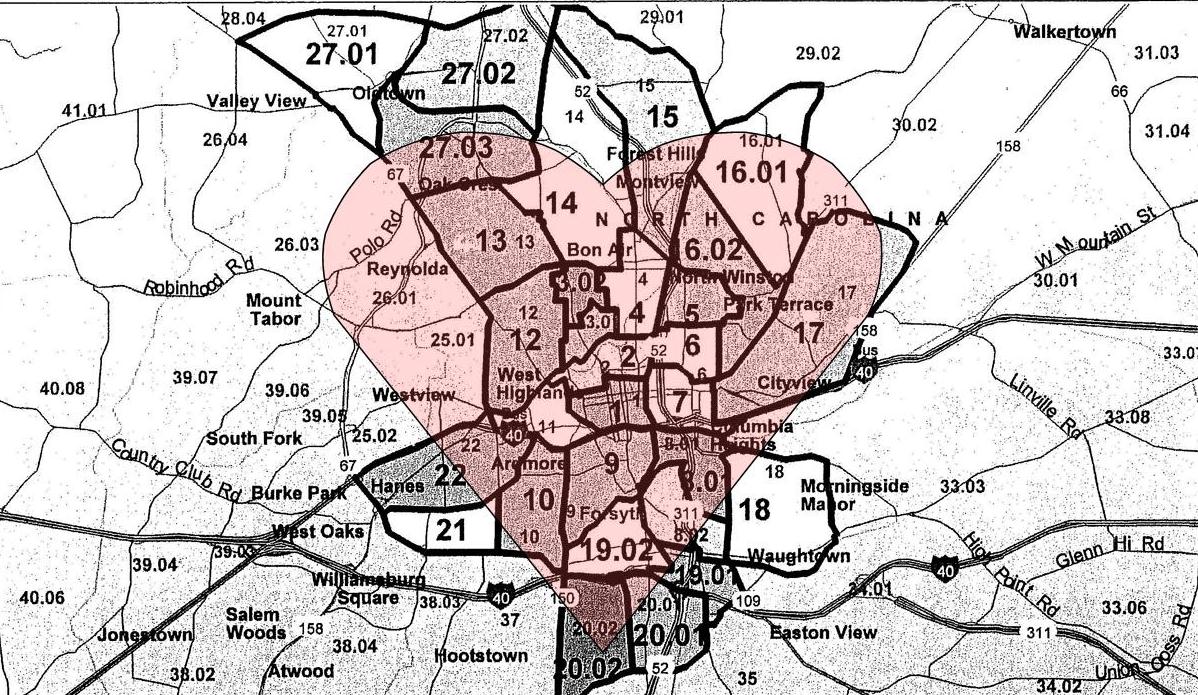 WSFCU has also received low-income designation by the National Credit Union Administration (NCUA). To qualify as a low-income designated credit union, a majority of a credit union's membership must meet certain low-income thresholds based on data available from the U.S. Census Bureau.
WSFCU additionally serves Select Employee Groups
Below is a listing of our main employee groups. If you are a permanent full time, part time, retired employee of or volunteer at any of these groups, we invite you to join WSFCU*!
Associated Artists
Dairy Fresh
Forsyth County Juvenile Justice Council, Inc.
Forsyth Early Childhood Partnership
Jones Apparel Group, Inc.
North Carolina Black Repertory Company, Inc.
North Carolina Municipal Leasing Corporation
Piedmont Authority For Regional Transportation (PART)
Piedmont Craftsmen
Senior Services, Inc.
Southeastern Center for Contemporary Arts (SECCA)
The Coalition for Drug Abuse Prevention

Triad Municipal ABC Board
Total Information Source

The Little Theatre of Winston-Salem
Winston-Salem Federal Credit Union
Winston-Salem Housing Authority
Winston-Salem Piedmont Triad Symphony
Winston-Salem Transit Authority
City of Winston-Salem, North Carolina
Additionally, if you are an employee of or student at any of the following groups, we welcome you to join WSFCU*!
i-Tech Computer Training and Consulting
The Sawtooth Center
Union Cross Elementary
Important Information About Procedures For Opening a New Account
To help the government fight the funding of terrorism and money laundering activities, Federal law requires all financial institutions to obtain, verify and record information that on personal accounts identifies each person who opens an account. In addition on legal entity accounts, we will require identification on beneficial owners and controlling person.
What this means for you: When you open an account, we will ask for your name, address, date of birth, and other information that will allow us to identify you. We may also ask to see your driver's license or other identifying documents.